Whenever it comes to the most successful cricket captains of the world, then an Indian name comes at the top. That name is – Mahendra Singh Dhoni! Mahendra Singh Dhoni has not only given many memorable moments to Indians as a wicket-keeper batsman, but also made India three times world champion under his captaincy. This is the reason that today all the young cricketers consider him as their ideal.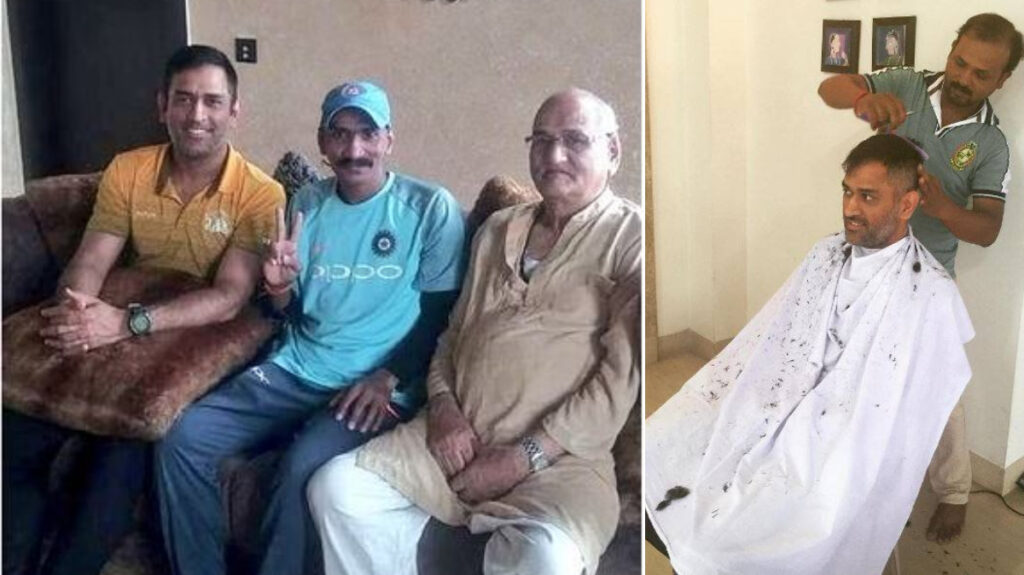 Even though today Mahendra Singh Dhoni has taken retirement from international cricket, but his memory is still alive in people's hearts. Whenever Team India has to face defeat, everyone misses Dhoni a lot. This is what comes out of everyone's mouth – I wish! Had Mahi been there, we would have won the match.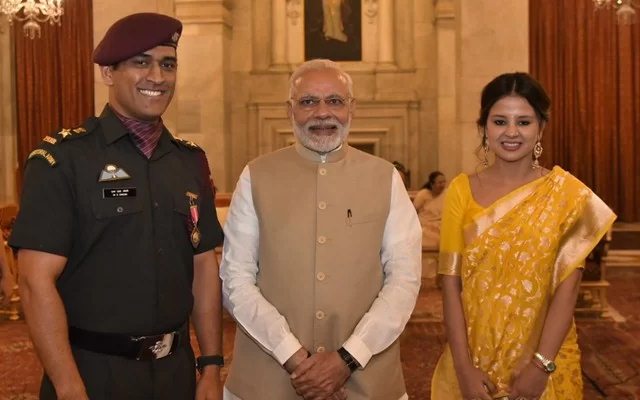 Same, today Mahendra Singh Dhoni's name also comes on top in the list of richest cricketers in the world. Today they have immense wealth, fame, everything. But we are going to show you 10 such pictures of him, seeing which you will also say that Dhoni is down to earth person.
This is a very old picture of Mahendra Singh Dhoni. In this picture he is with his relative.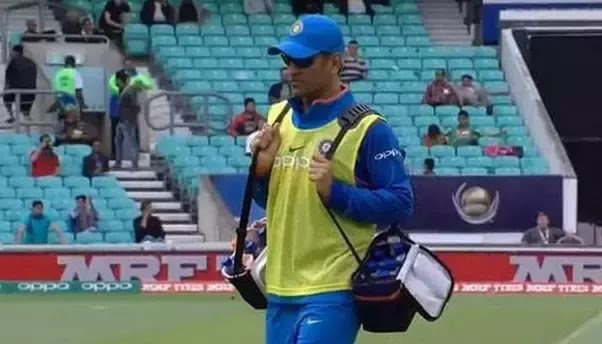 This picture was taken when MS Dhoni started playing in Team India. When he did not get a chance in the playing 11, he himself took the bag to drink water.
In this picture, MS Dhoni eating food with his wife Sakshi, that too simple and simple!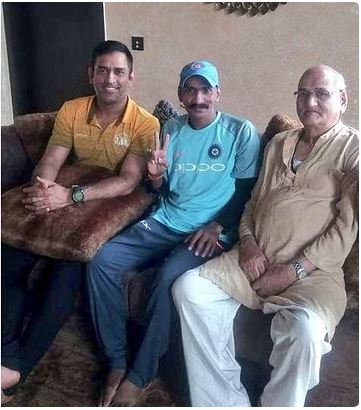 MS Dhoni posing for a photo with his fan and his father!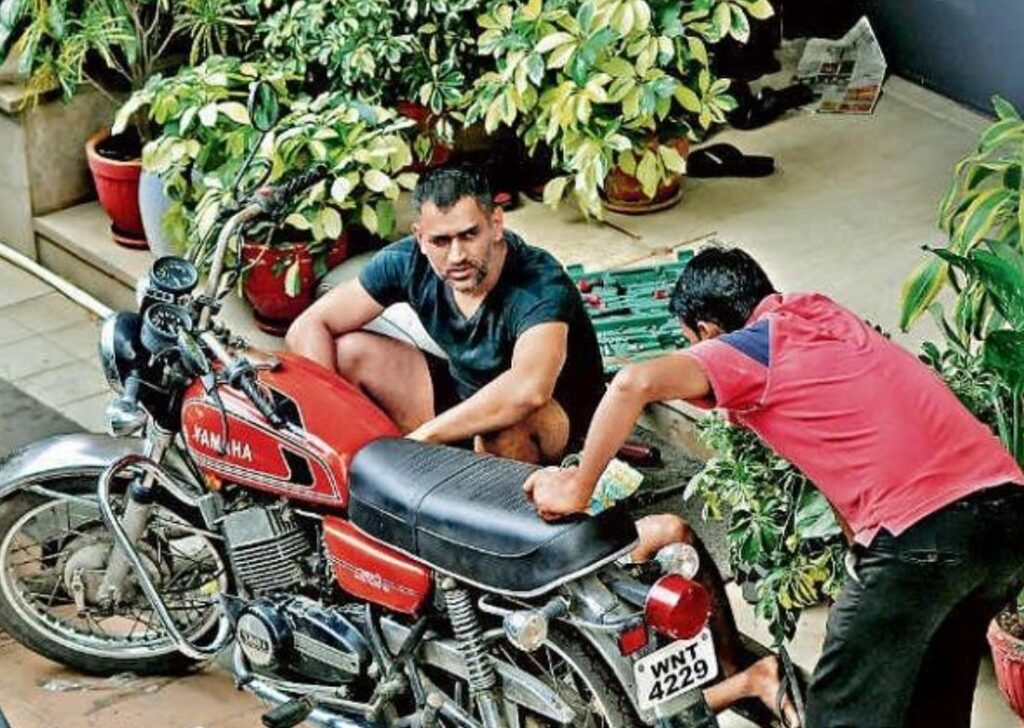 Getting his bike repaired in this picture!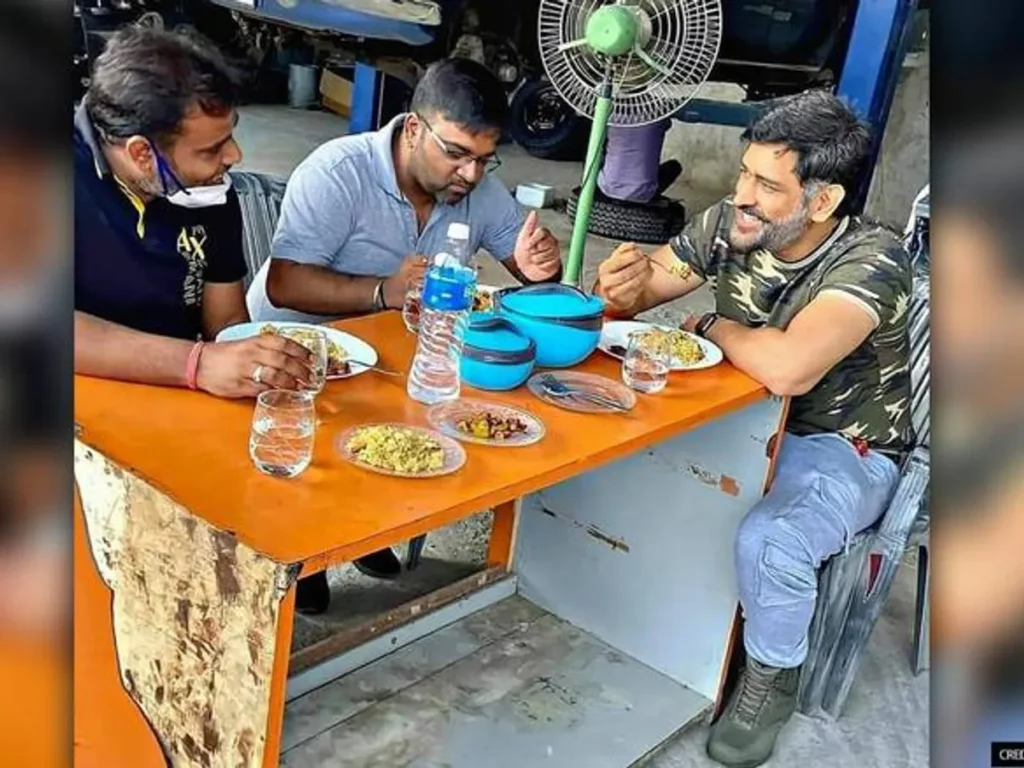 In this picture, Mahendra Singh Dhoni eating food with his fans!